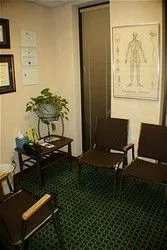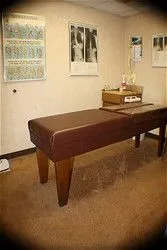 Upon entering our office, you will be greeted by one of our friendly and professional staff members. We ask that you sign in and you will be given "new patient" paperwork along with a HIPPA privacy policy to sign. These forms may be found on this site, please print, complete, and bring them along with you to your first appointment. This will shorten your time at our office.
You will then consult with a staff member to review your health history. This consultation is your opportunity to express your health concerns and expectations, and to ask any questions you may have. An informative 5-minute video will be shown that explains what to expect during your first adjustment. Your doctor will then perform a physical exam which may include orthopedic testing, reflex assessments, muscle testing, and specific chiropractic evaluations. This helps us gain further knowledge of your health so we may better assist you.
In some cases, X-rays may be necessary to determine a more definitive diagnosis. While X-rays look for fractures, tumors, etc., your chiropractor may also take x-rays to better visualize your posture and spinal abnormalities not otherwise visible. As with the examination, the goal is to provide the best possible treatment. Thus, having a 'blue print' of your spine is helpful, and often necessary. The doctor will evaluate the films and go over the results with you. In most cases, you will receive your first adjustment that day. Chiropractic adjustments should not be painful, although you may feel some discomfort until the pressure in the joint is relieved. Adjunctive therapies are also frequently used in the first few visits to speed healing and reduce pain.
On your second visit, your doctor will go over your X-rays further with you and discuss a treatment plan. Plans vary from patient to patient. Generally speaking, treatment plans usually begin with 2-3 visits per week for 1-2 weeks. As your progress continues and symptoms diminish, the frequency of visits spreads out. Similar to other corrective health processes, repetition yields lasting results.